Markets, activities, material
The textile industry chain is one of the longest and most complex in the manufacturing sector. Its knowledge as well as that of the materials is essential to ensure an adequate rendering according to its final use objectives. We offer a brief overview of this on this page.
Textile activities | Fields of application | Textile materials
Dedicated professional training courses provide access to this challenging technical and traditional knowledge.
For more information:
Are you looking for an industrial partner in France ? Please consult the members directory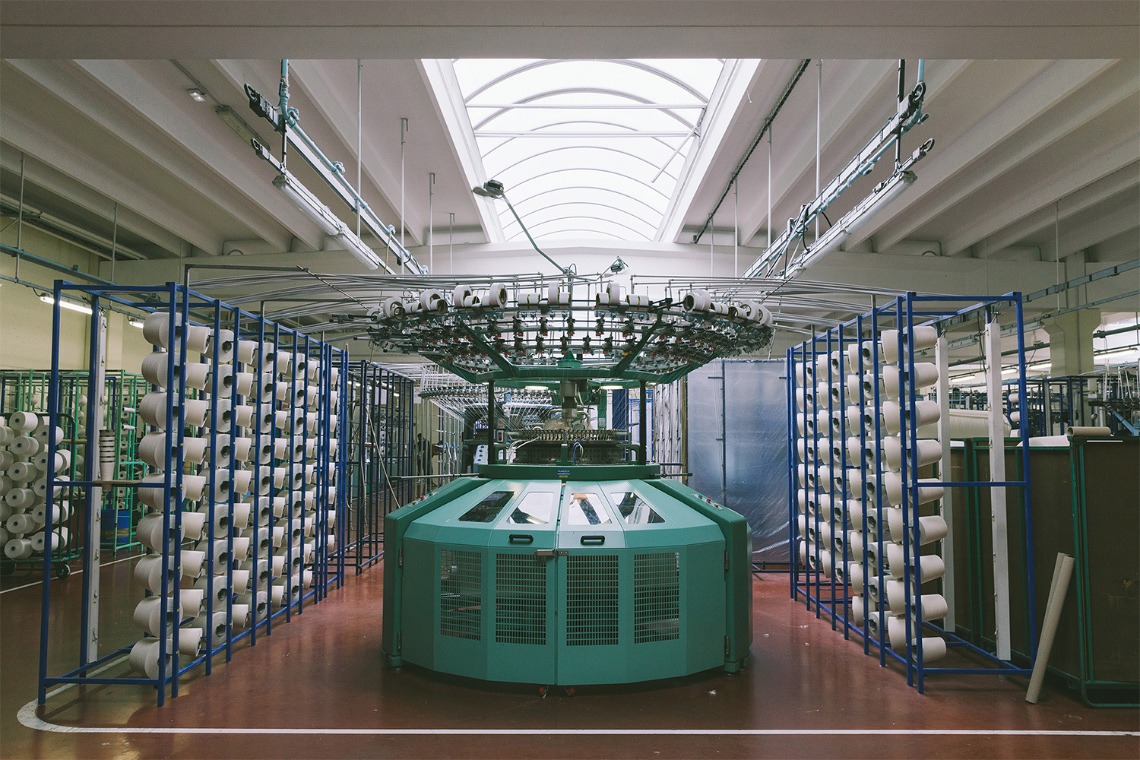 Textile activities
The manufacture of textile products requires many steps, and to ensure guaranteed quality it requires thorough controls. The French textile industry covers all these activities.
Fiber preparation and spinning: from raw material to yarn production
Whether the yarn is made of natural materials (cotton, wool, hemp, flax, etc .), artificial or synthetic, each fiber has its own specific characteristics to which the spinning technique and production tool must adapt. This is why manufacturers are often specialized.
Milling is the action of twisting the silk thread. This operation increases its resistance, modifies its aspect and can give it new properties (extensibility, brightness, etc .).
Fabric production processes
- Weaving
Weaving is a fabric production process in which two distinct sets of yarns are interwoven at right angles to form a fabric. The vertical threads are called warp threads and the horizontal threads are called weft threads.
- Non-woven
These materials are made from mechanically, chemically or thermally consolidated fibers. They are mainly used in technical textiles (wipes, hygiene products, single-use products in the medical sector, structural supports in aeronautics, in the automobile industry, etc .).
- Knitting
Knitting is a technique used to make fabric from yarn. Knitting consists of loops, called stitches, passed through one another. The active stitches are held on needles until they can be blocked by passing a new stitch through them. This technique results in a naturally stretchy fabric.
- Braiding
Used in rope and trimmings, braids are fabrics obtained by the oblique interlacing of several threads of cotton, polyester, polyamide, viscose ... (unlike ribbon, which is made by weaving parallel threads).
- Lace
Lace is a light fabric, very openwork, consisting of a background formed by threads that creates various designs that are more or less opaque. The lacemakers can either make it by hand or by machine. The stitches are either knitted or knotted.
- Felt
Felt is a non-woven textile made by compressing and boiling various animal hairs, sometimes with chemical treatment.
Finishing
This term designates the different stages that will give the textile a certain number of characteristics: bleaching, dyeing, printing, mechanical or chemical finishing, coating. Certain treatments can be carried out on the yarn, the fabrics and even on the finished products.
Embroidery
Embroidery is an art of decorating fabrics that consists in adding a flat or raised motif made of simple threads on a support. Sometimes it can also integrate materials such as sequins, pearls or even precious stones.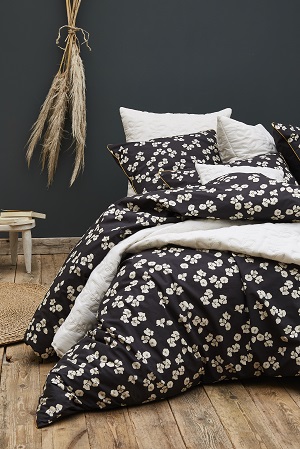 Fields of application
If clothing and household linens are the best-known fields of application for textiles, the latter is used in almost all industrial sectors: in transportation (automotive, rail, aeronautics), agriculture, medical as well as sports, construction and electronics .
Agriculture
Crop protection nets to prevent insects and climatic destructiveness, textile screens for thermal insulation and solar filtration...
Furnishing, Decoration
Interior fittings, sofas, household linen (sheets, blankets, bedding protection), bathroom linens, furniture, curtains, etc .
Building, Construction
Textiles and sun protection fabrics, with acoustic treatment, facade cladding, stretched roofs for football stadiums, indoor and outdoor blinds, etc.
Packaging
Stretchy textile packaging to protect food products including meat, customizable and tailor-made tote-bag type bags
Civil Engineering
Soil reinforcement with geotextiles for road infrastructures, anti-erosion textiles, etc.
Industry
Glass fabrics for electrical insulation and hot air filtration, truck tarpaulins, composites etc .
Medical, Health
Textiles that heal: implants, dressings and medical devices (lumbar belt, support solutions, anti-edema materials, luminous textiles to treat jaundice in infants, etc .).
Protective textile: operating field, gown, suit, mask ...
Fashion, Clothing
Fashion (men, women, children), luxury, lingerie and swimwear, footwear, accessories, work uniforms and corporate branded clothing, loungewear ...
Individual protection (PPE)
Personal protective equipment treated to repel the rain, protect from fire and heat for police forces , fire brigades and special units, cut resistant gloves, noise-cancelling helmets...). Technical clothing for the military (bullet-proof vests, protective suits, etc .).
Sport and Leisure
Technical sportswear with multiple functions: thermo-regulating, water-repellent, waterproof, bio-degradable sports shoes or shoes made with recycled materials, swim suits as well as leisure equipment (kitesurf boards and sails, paraglider sails, tents, ski, tennis rackets, bicycle frames), ropes and nets .
Transport
Seats, interior spaces, airbags, and tires for the car industry. Helicopter blade tips, front end interior of aircraft and rockets for the aeronautics and aerospace. Seats and floor coverings in the rail and maritime industries.
Textile materials
Textile material is considered to be textile if it includes the production of yarns (which will then become a fabric), felts or non-wovens. Each material or mixture of materials has its own characteristics that will impact the way it is to be worked, and confer specific properties to the final textile product.
It can be represented in the form of: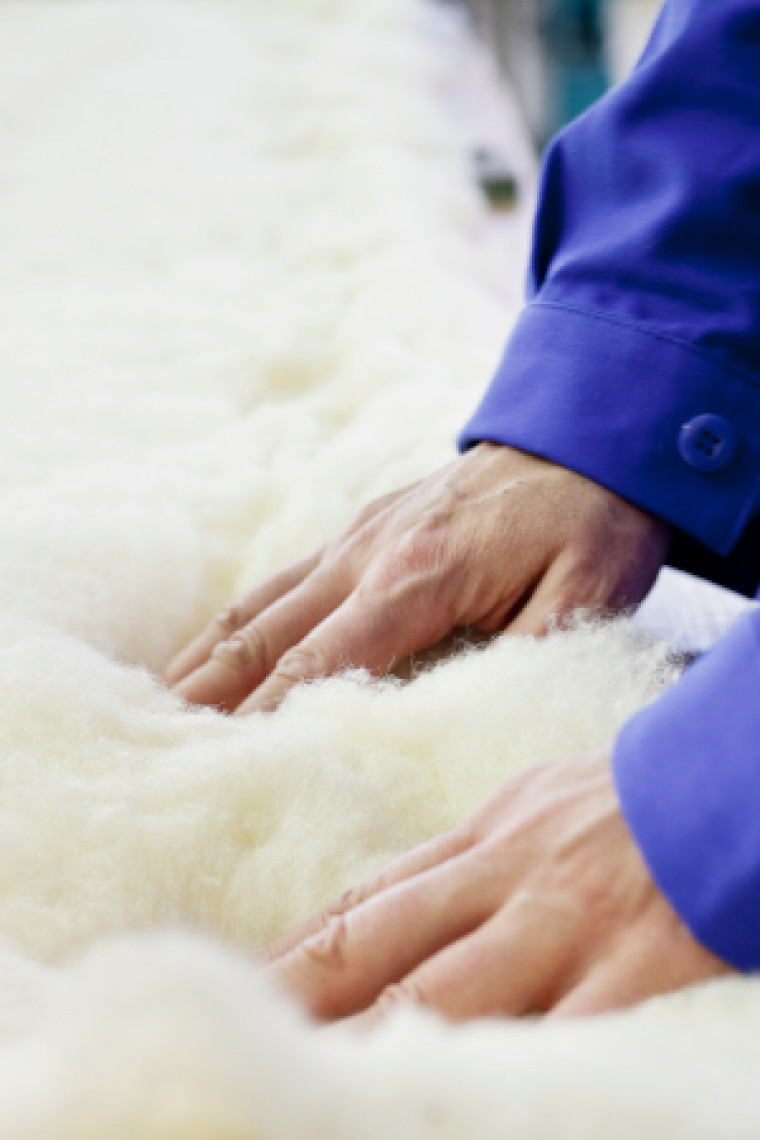 Fibers: discontinuous elements of short length (from a few millimeters to more than 10 centimeters in length).
Yarns or filaments: Continuous elements of several hundred meters.
Textile fibers are classified into three main categories.
- of animal origin: wool, cashmere, mohair, silk...
- of plant origin: cotton, linen, hemp, ramie, jute...
- Artificial fibers (made from natural raw material such as cellulose and certain proteins).
- Synthetic fibers (obtained by chemical reactions, from oil or biomass).
Documents à télécharger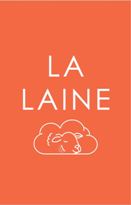 Brochure Laine Startex